About Us
Providing Hope for the Space Coast since 1980
God's Miracle Station
In 1971 the new pastor of First Baptist Church of Melbourne, Dr. J. Leland Hall, was asked to speak to the Brotherhood men. At the conclusion he presented things he would like to see happen. Included in that list was a idea that the town needed a good Christian voice over the airwaves. The immediate enthusiasm for the idea was capped with a stranger leaving a $50 bill in the pastor's hand saying, "I'd like to give this to show how much I feel we need that radio station." That money started a fund that eventually grew to many thousands of dollars and a debt free station in early 1980.
A committee was appointed to begin a study of this possibility. A visit was made by the group to a Christian station in the state to learn facts related to the operation of a radio station.
This resulted in two of the people from that station presenting a report to our church members. Cecil Jones, a new member to the community with an interest in Christian radio, was elected as Chairman of the Radio committee. The church approved proceeding with a study of the possibilities. As the church voted to proceed with an application, an FM channel allotment opened in the area. Local station's opposition was dropped when it was learned the church's interest was in non-commercial broadcasting.
Charles Castle, Vero Beach engineer, ran studies while the committee did volumes of paper work to meet the station's application requirements. Perhaps the most difficult problem was locating a reasonable place to put a tower. A Washington lawyer was obtained who made a trip to Florida and helped in a survey of sites. Many months were spent waiting for FCC approval of the tower site. Then a station application in Avon Park delayed the progress. Finally, all obstacles were cleared and a construction permit was received. Russ Latch became the new Radio Committee chairman organizing committees to carry out planning for studio facilities, programming, transmitter building, equipment and engineering. God sent a creative retired man Ed Hurt to install the new station and serve as engineer. A budget was set to operate the station and a search began for a manager.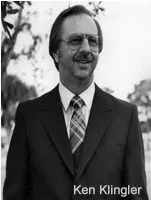 Ken Klingler
General Manager
1980-1981
Dr. Ken Klingler who was pastoring in Ft. Lauderdale Florida was selected to manage the station. When Dr. Klingler accepted a call as pastor of a West Virginia church in the fall of 1981 WCIF continued under the direction of the WCIF Radio Council.
Lee Martinez
General Manager
1983 – 2016
In May, 1983 Mr. Lee J. Martinez became the manager of WCIF. Through Lee's tenure as manager many additions were made to the programming and operation of WCIF.
Martha Root
General Manager
2016 – 2023
Martha Root was with the radio station from the first day Hope 106.3 and has dedicated decades shaping the station into a powerful force for spreading hope and encouragement. Starting as the secretary in 1980, Martha's commitment went beyond the confines of a job; it was a calling to serve both listeners and the community. After Lee's retirement in 2016 Martha took on the role of general manager. Martha's tenure was marked by a genuine connection with the listeners, whom she considered cherished friends.
Retiring from her position in 2023, Martha leaves a lasting legacy of service, leadership, and a station that has become a beacon of hope for countless individuals. Her journey at Hope 106.3 stands as a testament to the transformative power of Christian radio and the profound impact one person can have in spreading love and encouragement.
One of the stations charters is: "Involve other Christian churches as much as possible in the WCIF ministry through broadcast promotions and making available station facilities. Maximize the impression that WCIF is open and available to all Christian organizations in the listening area." WCIF is a 24 hour operation with increased coverage. WCIF has the opportunity to reach many with the Gospel of Jesus Christ. To God be all the Glory!